CEO / Co-Founder / Medical Director
California Cryobank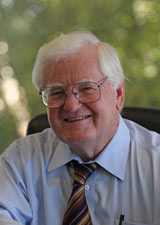 Charles A. Sims, MD, is co-founder and medical director of California Cryobank. He is a board certified pathologist, laboratory director and has served as Chief of Pathology at Century City Hospital, Los Angeles. Dr. Sims has a broad understanding of sperm bank development and operations.
Dr. Sims earned his medical degree from Loma Linda University. He is certified by the American Board of Pathology in Anatomical and Clinical Pathology. He previously served as the Laboratory Director of a large national independent referral laboratory and is the founder of Quantum Clinical Laboratories, Inc.
Dr. Sims is a member of numerous professional organizations including the American Association of Tissue Banks (Standards Committee), American Society of Reproductive Medicine, Society for Cryobiology, The American Association for Advancement of Science, College of American Pathologist (Fellow) and American Society of Clinical Pathologist (Fellow).