Vice President of Operations
California Cryobank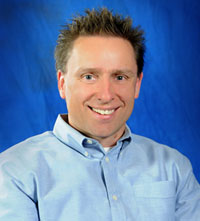 As Vice President of Operations, Kaj Rydman is responsible for maintaining CCB's high technical standards in the laboratory and cryogenic storage departments. This includes oversight of all five CCB branches around the country.
Born and raised in Finland, Kaj joined CCB in 1993. Over the last 20+ years, he has held multiple positions at the company and contributed to virtually every aspect of the business, including serving as the first President of the CCB Stem Cell Division and helping launch our sister company, FamilyCord.
Father to two amazing young gymnasts (also a passion of his teen years), in a way, Kaj can personally attest to the magic of starting a "CCB" family – he met his lovely wife here at work!